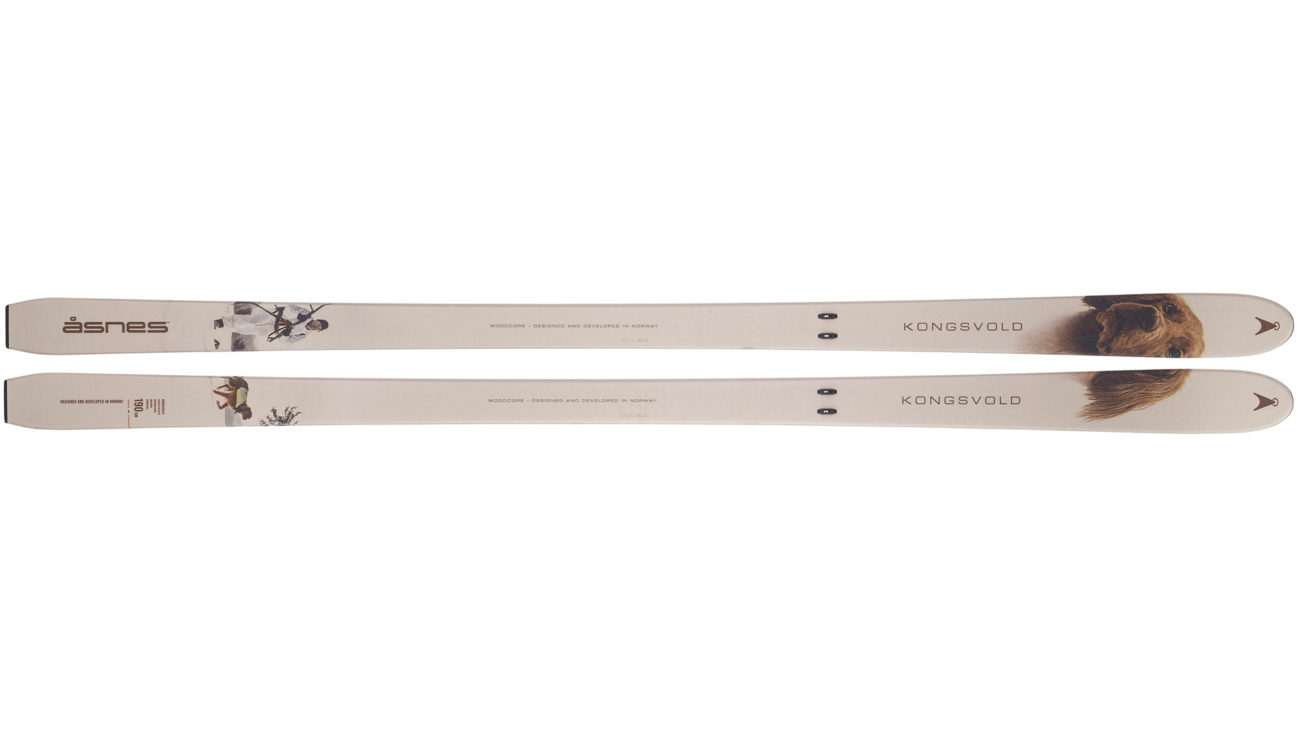 Kongsvold BC
The ultimate hunting ski for grouse hunting at the treeline and turns in deep snow
For those who take their dogs with them, for hunting or the simple pleasure of companionship in the mountains, the Kongsvold is built without steel edges to be safe for paws.
The Kongsvold's generous sidecut and soft tip mean that you get a stable ski, easy to turn, with a reassuring float on deeper snow. The stiffer mid-section makes it possible to choose skis up to 10cm shorter than others, and – if you have the technique – enjoy parallel turns on the descent.
A ski that meets the challenge of demanding terrain, this is a faithful companion for winter hunting at the treeline or great adventures in deep snow with your best buddy.
Selecting length
Choosing the right length
Ski length is determined according to body weight and height. The table below is only a guide, however – experience, skill, terrain and individual needs can all influence your choice of length.
Generally speaking, moving through rugged terrain calls for shorter skis than the open mountain plateau. And for beginners, short skis are easier to control. If you're mainly skiing along tracks, length isn't the most crucial factor. For good float on deep snow, a slighter wider ski is useful. Lighter skiers might consider a shorter ski; heavier skiers a longer ski. Skiers with loads such as backpacks and sledges might consider a longer ski.
| | | |
| --- | --- | --- |
| Bodylenght | Weight (kg) | Lenght |
| 160-165 cm | – 65 | 170 |
| 165-175 | 65-75 | 180 |
| 175-185 | 75-90 | 190 |
| 185-195 | 90+ | 200 |
Specifications
Skin Insert
Sinter and waxable
Length

170,180,190,200

Width

96 66 85

Weight

965g (180cm)
Material

Poppel woodcore

Use

Timberline hunting

Prod. country

Czech Republic

Construction

Cap