The Polar Academy
In 2018 we signed a partnership deal with The Polar Academy, run by the renown Scottish polar explorer Craig Mathieson. We're proud to say that we can contribute to something as great as this cause. We hope that the partnership can grow and that we can make a difference for the next generations and those in need.
 Webpage: The Polar Academy.org
The Polar Academy
The Polar Academy identifies 'invisible' 14-17 years old secondary school children, crushed by a lack of self-esteem and gives them the chance to redefine their physical and mental limits.
They unlock the vast potential within young adults and turn them into positive role models for their community and families. Each year The Polar Academy will inspire and motivate thousands of young adults, positively demonstrating that by 'inspiration through exploration' anybody can achieve their absolute potential.
Participants are put through a rigorous ten-month training programme before being immersed in the wilds of Greenland, navigating through some of the world's remotest terrain for ten days. Their confidence soars with every step.
On their return to Scotland, each pupil shares their experiences with their peer groups, speaking to more than 20,000 school children in their region.  They are living, breathing proof that dreams are attainable and that ordinary pupils can achieve the truly extraordinary.
Craig Mathieson
Craig, to mention some, participated in an expedition to the summit of unclimbed peaks in Greenland, naming one Mount Mathieson back in 2001. After that he successfully led the first dedicated Scottish Expedition to the South Pole in 2004, followed by taking a 16-year-old boy as part of his team to the Nort Pole in 2006. In 2009 he was Leader of the 'Northern Lights' sea kayaking expedition on the east coast of Greenland.
Craig Mathieson was appointed a special advisor to HM Forces regarding Polar training and guiding in 2012. In 2013 he was appointed 'Explorer-in-Residence' by Royal Scottish Geographical Society. He told us that some of our Åsnes skis are hanging in the secret chambers of the Royal Scottish Geographical Society.
If we were to argue Craig's biggest feat, we would definitely say it is what he does for The Polar Academy and the children in the programme. He tells us heartbreaking stories and shows real dedication to the cause of the academy. Besides being a polar explorer, Craig is a remarkable human being that does good in the world!
Passionate about inspiring the next generation, Craig has shared his experiences with many schools. The replies he received to questions such as "what do the pupils aspire to?" and "what motivates and inspires them" led him to conclude that irrespective of social background, many young adults have very little self-confidence and motivation and are of the general opinion that they will not be able to achieve anything significant in their lives. Craig decided to do something about addressing this; it was out of this experience that the concept of The Polar Academy was born.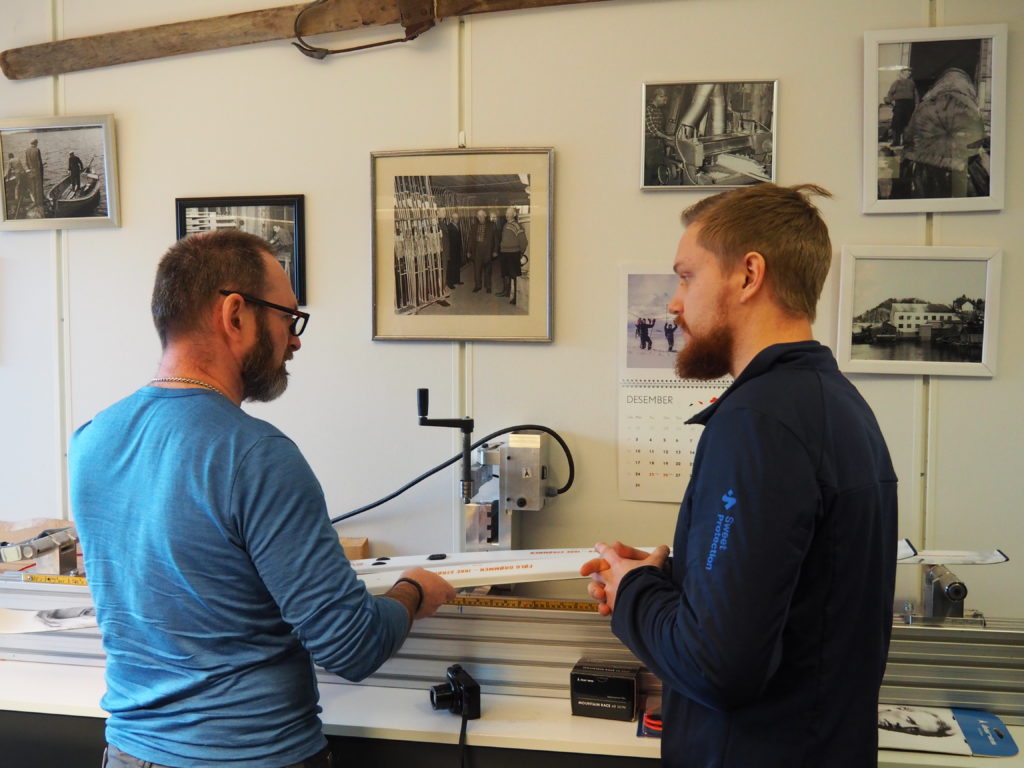 Telling some stories about Åsnes history and how we produce skis.