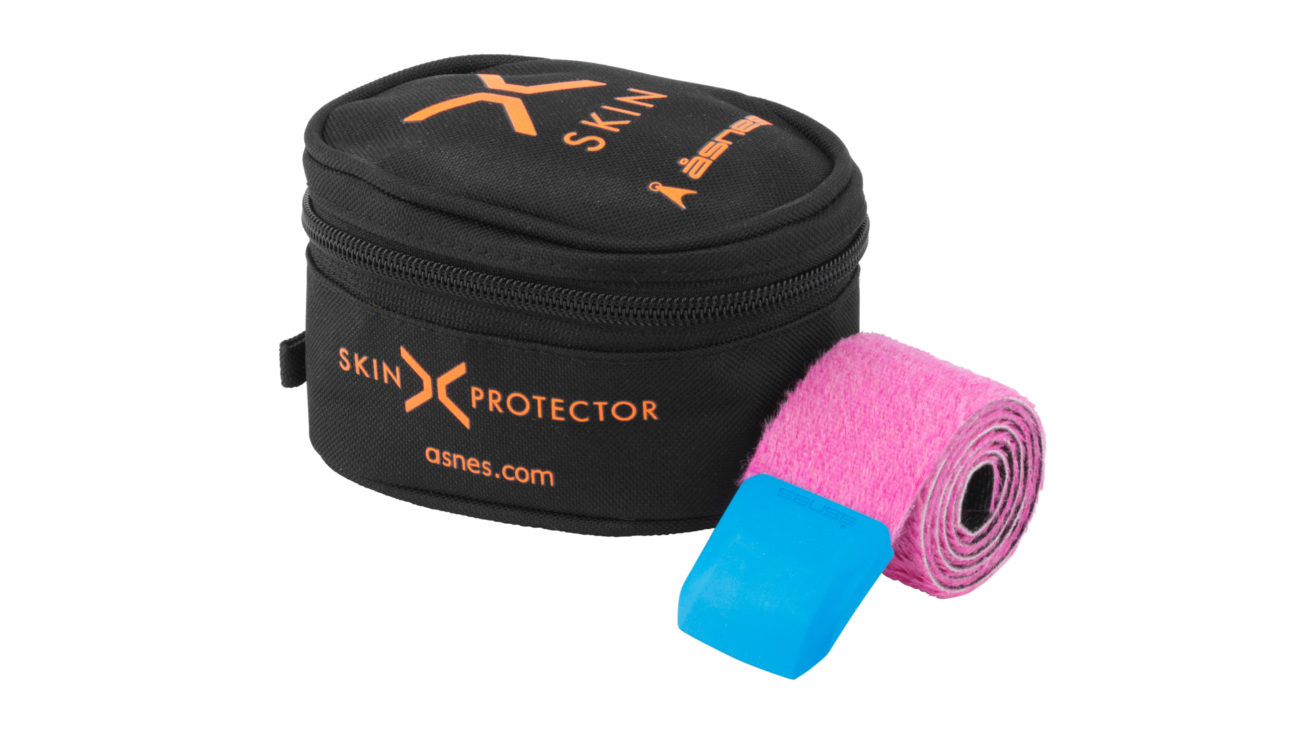 X-Skin 40mm RACE
Reduce friction and increase speed with Race X-Skin
Produced in mohair RACE GRIP materials from POMOCA in Switzerland, X-Skin 40mm RACE can be used on all Åsnes skis with a skin insertion point.
The climbing skin is made of 100% mohair for optimal speed and grip.
Short climbing skins from Åsnes are delivered in a practical bag customized for X-Skin, which can be attached to your backpack or belt. The bag has a perforated fabric on the bottom, allowing the skin to dry and water to flow out.
X-Skin 40mm RACE is well suited for all Åsnes models if reduced friction and speed is your goal.
Equipped with a skin-protector at the front to prevent ice and snow accumulating on it and to secure it for long distances.
Maintenance and storage:
To preserve the quality of skins as long as possible, we recommend they should always be kept clean, immediately dried after usage, and periodically waxed or proofed. It is best to store this skin in the accompanying bag.