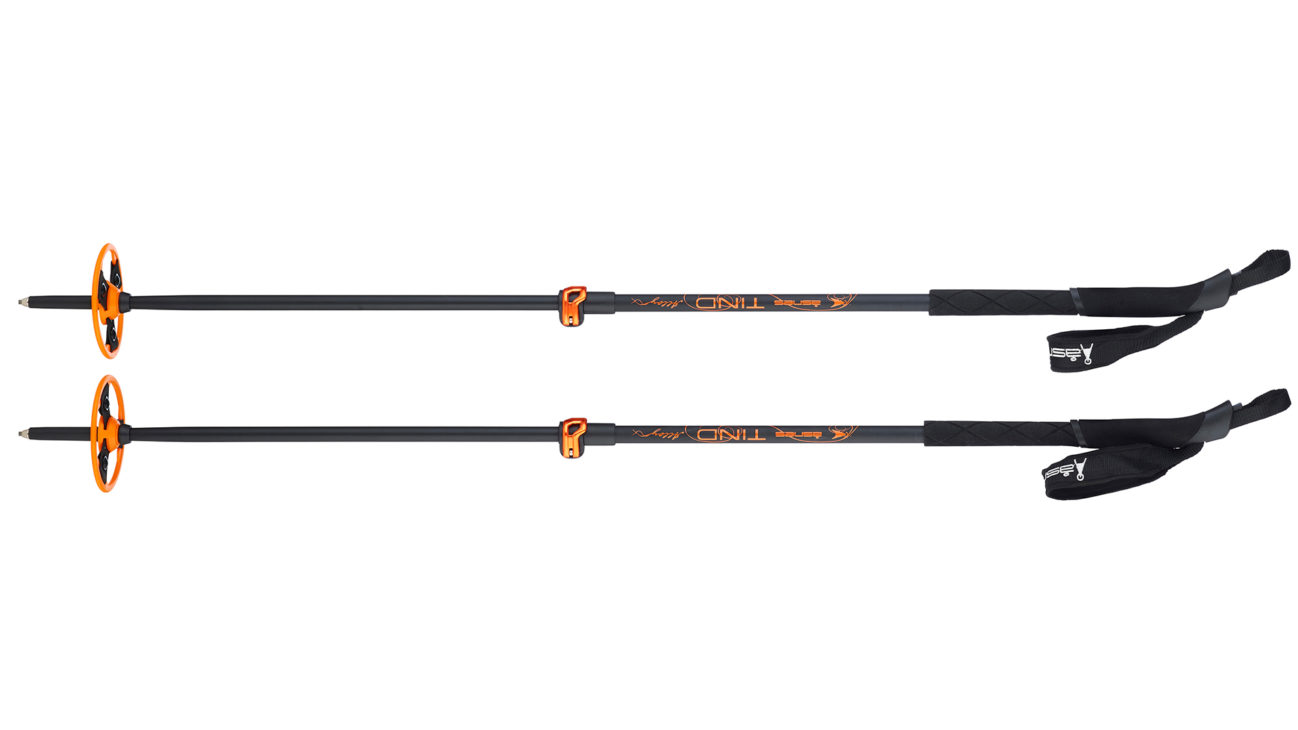 Tind 2-Section Alloy Pole
Light and solid aluminum pole for the mountain
 The Tind is a two-part Nordic touring pole in solid 7075 alloys providing great flexibility in the Nordic backcountry.
Its synthetic cork handle and padded hand strap are designed for comfort.
The pole is easily adjustable within a range from 110 to 155cm.
Delivered with a Nordic grip adapted to Nordic BC and a wide, solid basket for deep snow.
Choosing the right length
Ski poles for backcountry use will usually have to be approximately 35-40cm shorter than your own height, as a thumb of rule. Another way to measure is to pick a pole that is around length from your armpit to the ground or 5cm shorter whilst standing upright.
Skill, experience, use, and personal preferences will also influence your choice of length. But be sure to not choose your poles too long, as that hinders blood circulation in the arms, makes it uncomfortable and gives you cold fingers while skiing in cold weather. All in all, it is about personal preferences.