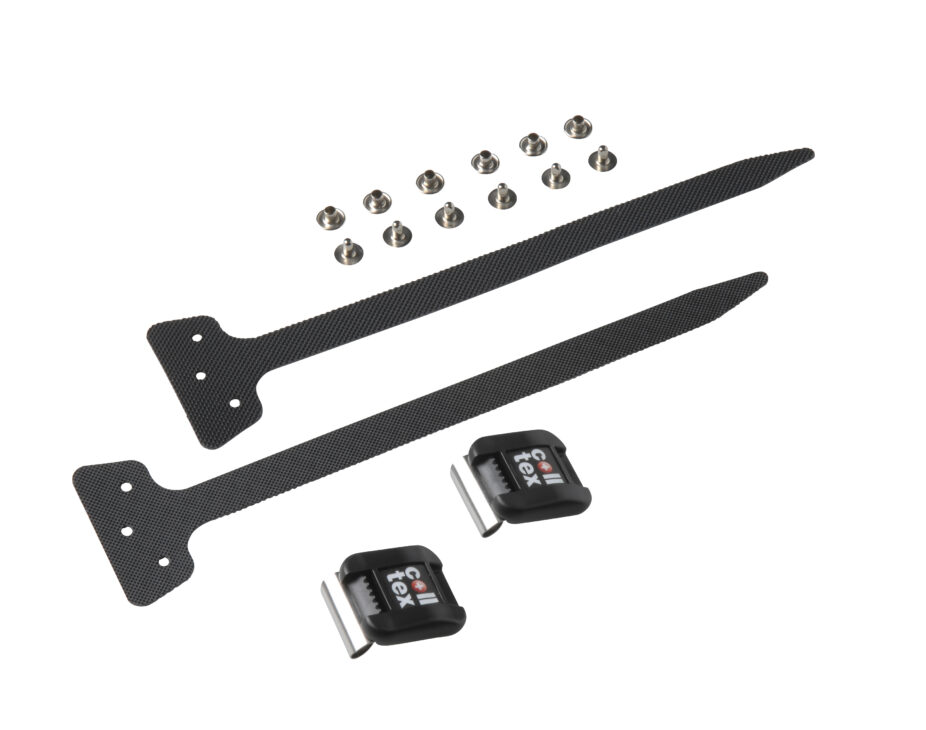 COLLTEX CAMLOCK TAIL-HOOK KIT
The Tail Hook kit from Colltex is compatible with all climbing skins from Colltex. The kit includes a pair of straps and rivets for easy installation.
This Tail Hook can also be used if you need to re-build a straight skin, or if you want to use it for Nordic BC skins.