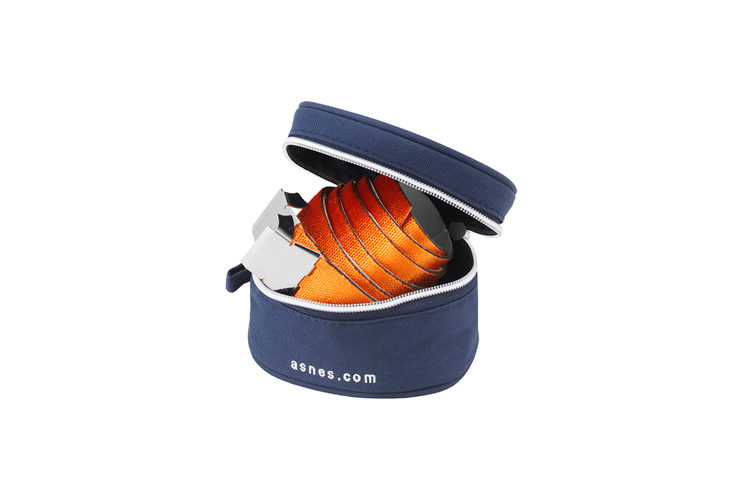 The Short-Skin 60mm is made from in 100% nylon by Colltex in Switzerland and can be used on all Åsnes skis with skin insertion points. The skin is made of nylon for optimal durability and grip; nylon skins are excellent in wet and heavy snow.
To further enhance the skin's performance, we recommend waxing/proofing it for a better glide.
This 60mm skin is intended for long and hard expeditions where equipment must be built to withstand rough handling. Equipped with the very durable  skin-protector made in metal at the front to prevent ice and snow accumulating on it and to secure it for long distances.
Short climbing skins from Åsnes are delivered in a practical bag customized for X-Skin, which can be attached to your backpack or belt. The bag has a perforated fabric on the bottom, allowing the skin to dry and water to flow out.
Maintenance and storage:

To preserve the quality of skins as long as possible, we recommend they should always be kept clean, immediately dried after usage, and periodically waxed or proofed. It is best to store this skin in the accompanying bag.